In aerospace and defence, marketing communications is inextricably tied to a company's success, from business development to talent attraction. At a time when accountability and return on investment are more crucial than ever, I hope you'll join me at the Novotel London Tower Bridge Hotel, 10 Pepys Street, London, EC3N 2NR on September 9th, 2019 for the following insightful workshops:
AM Workshop – Aerospace & Defence Advertising: Trends to Tactics 
The digital revolution has irreversibly altered the advertising landscape, first in consumer markets and then in business-to-business and business-to-government ones. Aerospace and defence marketers and business development executives now have new communications tools to complement trade, mainstream, broadcast, out-of-home and other traditional tactics, which are also evolving. This workshop will span today's media scene, from print to programmatic, revealing cost-effective and measurable ways to succeed within budgetary constraints and increased accountability expectations.
PM Workshop – Aerospace & Defence Public Relations: Think Beyond Buzz
From business development to reputation management, the role of public relations has never been more crucial. Moreover, the evolution from reactive to proactive to interactive PR means companies must be ever vigilant to avoid or mitigate crisis situations. Earned media through credible journalism, especially via aerospace and defence trade publishers, remains an important strategy for thought leadership. Meanwhile, social media penetration into A&D presents both an opportunity and expectation of direct audience engagement. This workshop will define the hybrid public relations landscape and how to navigate it.
Past participants at similar workshops in North America have included marketing and communications professionals, sales and business development managers, plus managing directors and c-level executives of small-to-medium enterprises.
The presenter for this one-day event is Adam Konowe FRAeS, a Washington-based leading authority on advertising and PR. Adam works with global, tier-one companies planning and implementing industry-acclaimed, award-winning advertising and PR campaigns.
Tickets are available for both workshops or for either one. Standard pricing is £300 for the full day (including lunch) or £200 for a half day. However, there is a 10% early-bird discount on the full-day rate for bookings made before August 9. All types of credit card are accepted.
Seating is limited, so please secure your place by contacting me at or +44-(0)1632-860061.
ADAM KONOWE Vice President of Client Strategy TMP Worldwide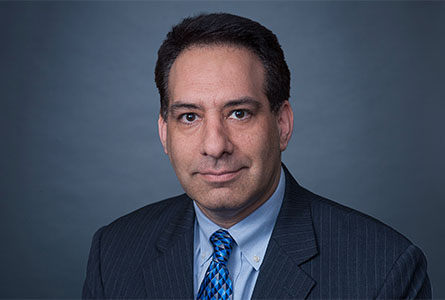 As Vice President of Client Strategy at TMP Worldwide, Adam Konowe specializes in business-to-business and business-to-government marketing communications, often for aviation, aerospace and defense companies. Since 1999 he has represented some of the industry's most recognizable brands while working for two firms, TMP and Sullivan Higdon & Sink. He also is an adjunct professor of communication at American University in Washington, D.C., teaching classes at the undergraduate and graduate levels.
Earlier, Adam spent seven years in broadcasting with C-SPAN, BizNet and PBS The Business Channel. His article, "Media Training as a PR Catalyst: It's about Bucks, Not Just Buzz" was published by PRNews in the Media Training Guidebook (2013). He participated in crisis communication panels at the Flight Safety Foundation's 68th Annual International Air Safety Summit in 2015, followed by the 61st Annual Business Aviation Safety Summit in 2016. In 2017-2018, he led a series of marketing workshops for the Ontario Aerospace Council in Canada.
Adam earned a BA from the University of Rochester, double majoring in history and political science, and spent his junior year abroad at Keele University in England. He holds an MA in communication from American University. His professional affiliations include the Aero Club of Washington, National Press Club (including committee leadership work), Royal Aeronautical Society (elected fellow in 2014), and the Wings Club of New York.